Legitbradd - User Story
Learn more about Legitbradd, his motivation, and journey to Kick!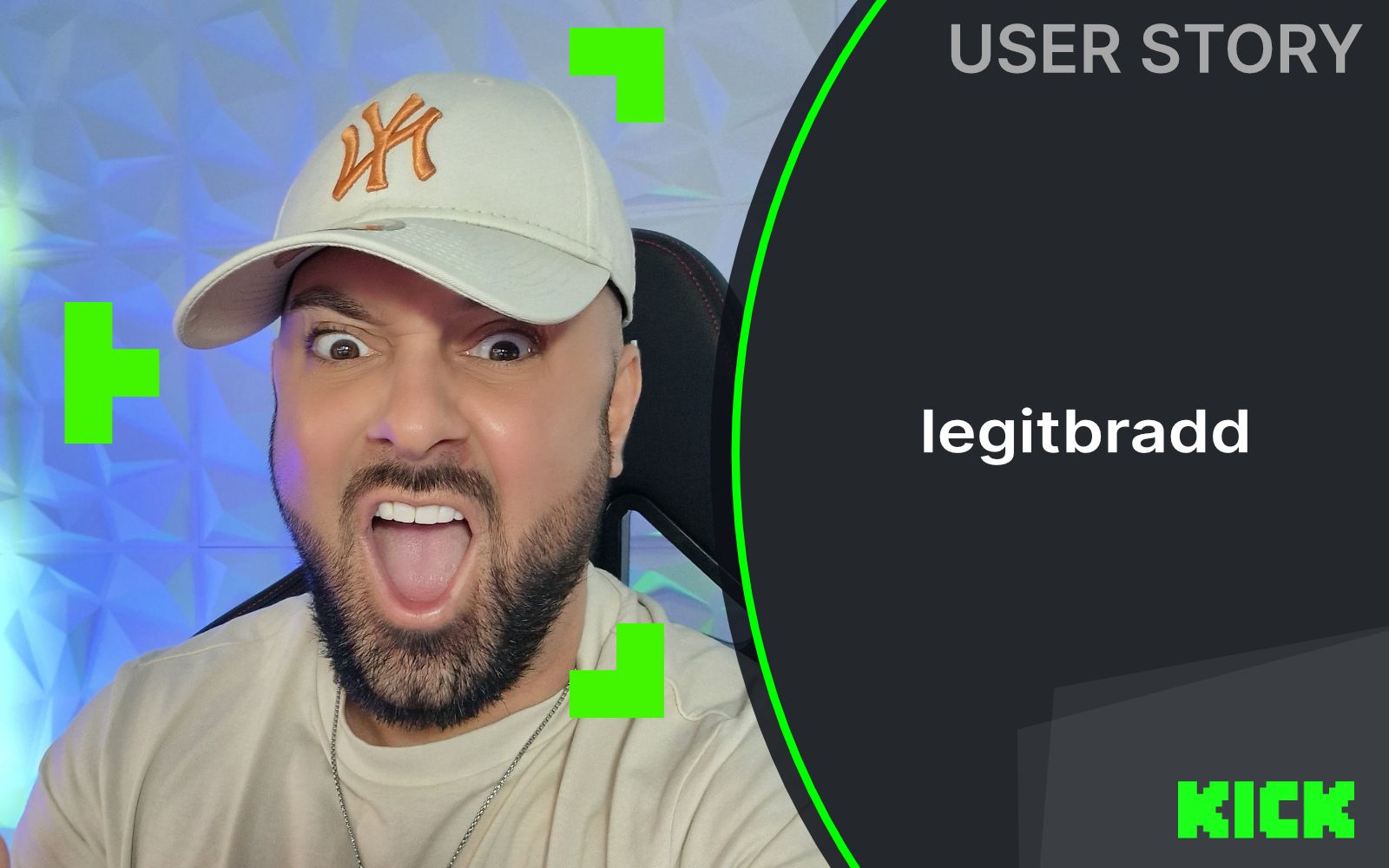 How did I start Streaming?
I embarked on my streaming journey about five years ago, before that, I had established myself as the proud owner of a successful detailing business in Newcastle upon Tyne, England. My reputation in the business was excellent, and it was a booming trade.
However, my life took a significant turn with the birth of my son. He displayed behaviours different from typical children, and after a couple of years of observations and assessments, he was diagnosed with an autism spectrum disorder. This diagnosis made me rethink my priorities. It became clear that spending long hours away from home, often 10 to 15 hours a day, wasn't conducive to providing my son with the best chance at a high-quality life.
In response, I made the heartfelt decision to sell my beloved business. But I couldn't just sit idle – that's not in my nature. So, I chose to reinvest the proceeds into streaming equipment, embarking on a new chapter of my life as a streamer. This would give me the ability to be home and keep my mind occupied.
To my astonishment, our streaming endeavour quickly gained momentum, surpassing any expectations I had set for myself. This venture not only granted me the flexibility I needed to be there for my son but also exceeded my wildest dreams in terms of success!
What type of Content do I make?
I primarily create content centred around first-person shooters, specifically Call of Duty: Warzone, as it aligns with my passion. However, I'm quite versatile and open to playing anything.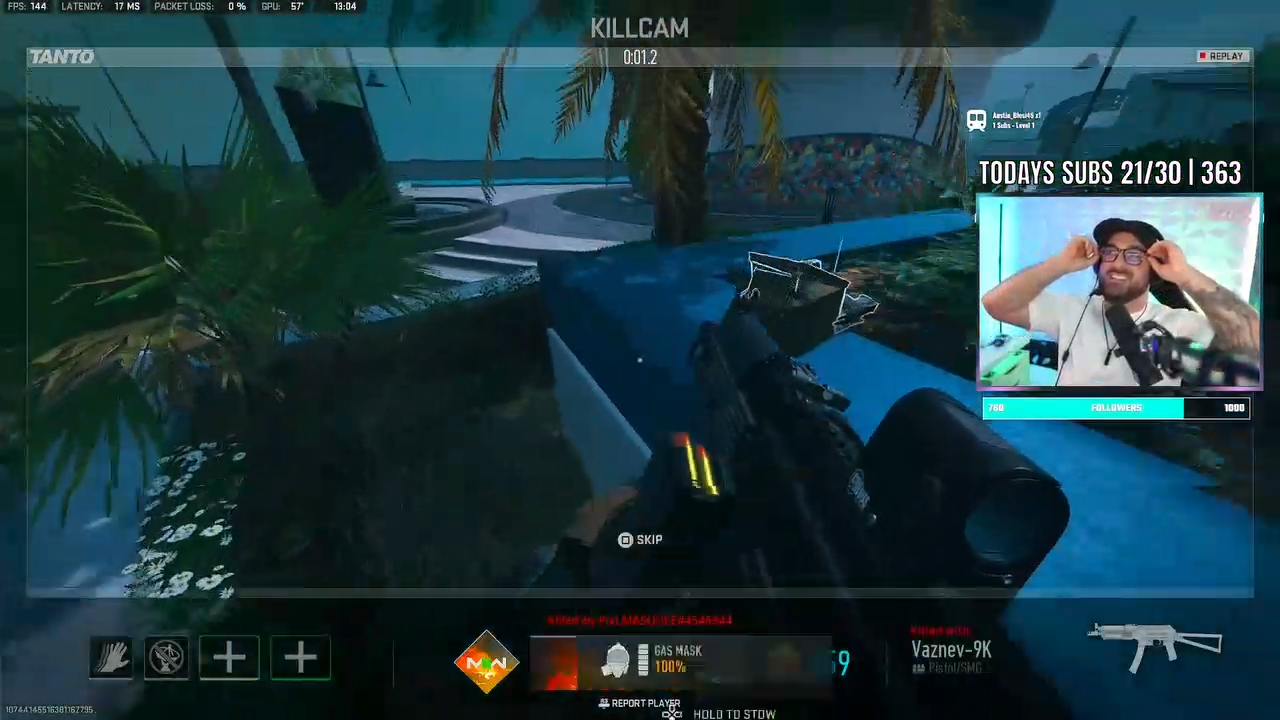 While I excel at playing games, what truly drives me is engaging with our community, sharing laughs, and fostering a sense of camaraderie. So, while I may perform well in games, I also prioritize having a great time and bantering with our community members.
What made me move to Kick?
The primary motivation behind my move to Kick is straightforward: I witnessed the gradual decline of Facebook Gaming, a platform where I had invested a significant portion of my career. This realization prompted a strong gut feeling that compelled me to make the swift transition to Kick as soon as possible. It's a decision I made with utmost care and consideration for the future of my content and community.
What do I like about Kick?
What I genuinely appreciate about Kick is the remarkable transparency it offers. Interacting with the staff and seeing their lively banter on social media has been quite refreshing. It's reassuring to feel like our voices, as creators, are genuinely heard. It's evident that the platform is managed by people who are deeply committed to both its success and the success of its creators. It's as if they understand that everyone has the potential to thrive here.
Additionally, I'm a fan of the constant updates and bug fixes,  the fair revenue splits, and the fact that Kick is shaking up the industry. The freedom to be ourselves is a significant plus. Kick recognizes that content goes beyond just gaming skills; it's about personality, character, and the entertainment value we bring. It's refreshing to know that we won't be penalized for the things we say for entertainment purposes.
What would I recommend to other Kick users?
So, I'm pretty new to Kick, but after almost five years of creating content full-time, I can confidently say that there's no magical formula for content creation success. While there might be an element of luck involved, that's something we can't control. What we can control are the factors that can contribute to success.
First and foremost, consistency is key. Being consistent in your content schedule and quality can have a substantial impact on your growth. Your audience comes to expect and look forward to your content, which builds trust and loyalty.
Networking is another valuable aspect of growing as a creator. Building connections with fellow creators, collaborating, and engaging with your community can be a fantastic way to expand your reach and learn from others on the platform. It's not just about creating content in isolation; it's about being part of a larger community.
Be Authentic
Authenticity matters a lot. Being yourself is what will attract like-minded people to your channel. When you have a community of individuals who share your interests and values, it creates a more meaningful and engaging experience for everyone involved.
Finally, leverage other platforms to your advantage. Utilizing VODs (Video on Demand) and creating short-form content can help maintain your presence even when you're not live. This extends your reach and keeps your audience engaged. It's about maximizing your content's visibility and accessibility.
So, in a nutshell, I'd encourage my fellow Kick users to focus on consistency, networking, authenticity, and strategic use of other platforms to foster growth and success.
Thanks for listening and I'll see you in the Lives Monday-Friday 10 am bst & for the cheeky little night stream here and there