Mortal Kombat 1 Tournament (LAN) at Valhallan Esports
Mortal Kombat 1 Lan Tournament at Valhallan Esports, 19th September 2023.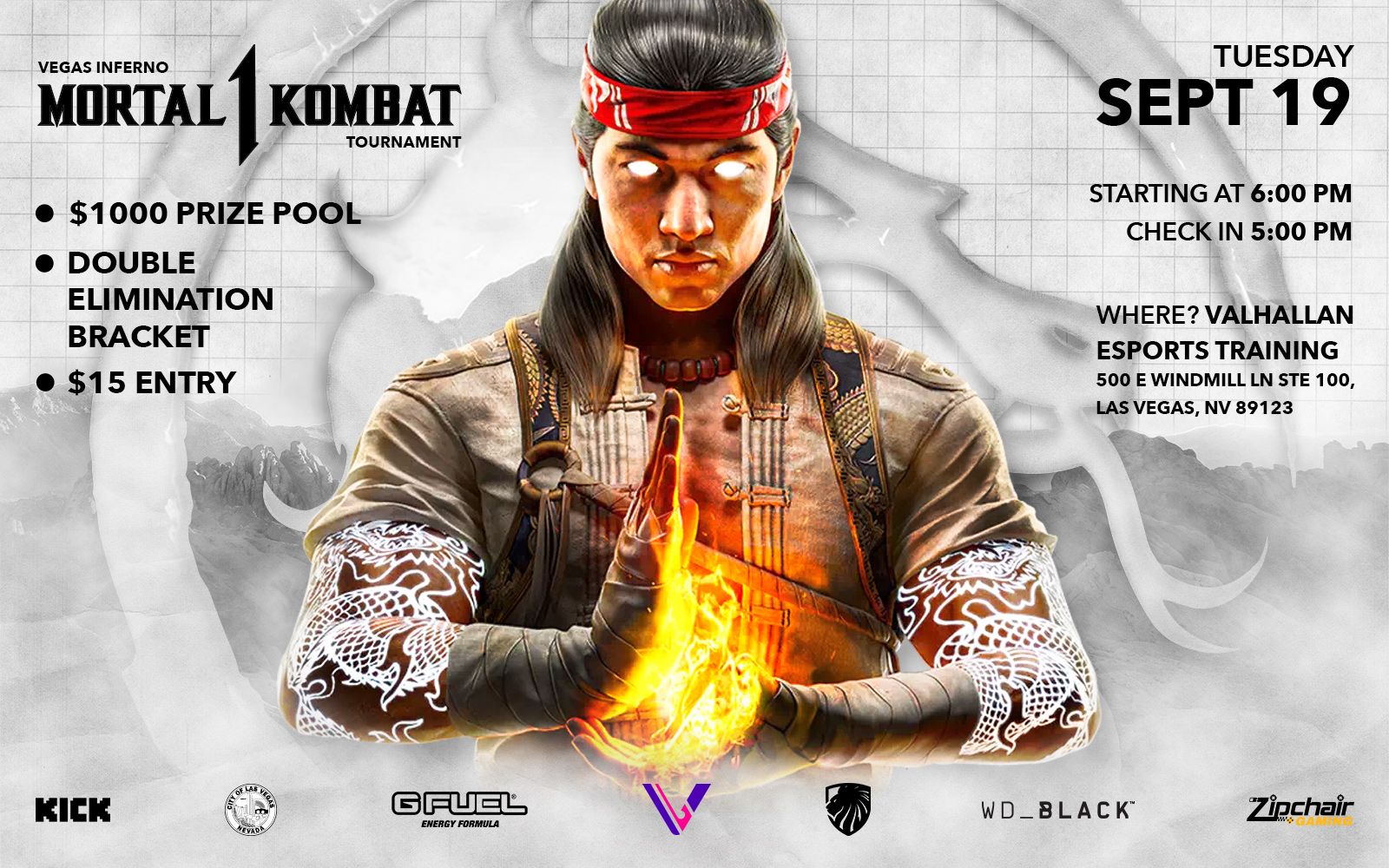 📆 Date: September 19th @ 5pm PST (MK1 release day)
💰 Prize: $1,000 with Sponsored items from our partners.
🔴 Live: https://kick.com/vegasinferno
Partners
Shure: (Headset & Mic.)
Zipchair: (Gaming chair)
Western Digital: (1TB SSD cards)
City Of Las Vegas supporting this event.
Expected attendance: 32-150 spectators & players.