PLEB PLAYOFFS - Counter-Strike 2 Event
Counter-Strike 2 $1000 Event from Gamerhive funded by Kick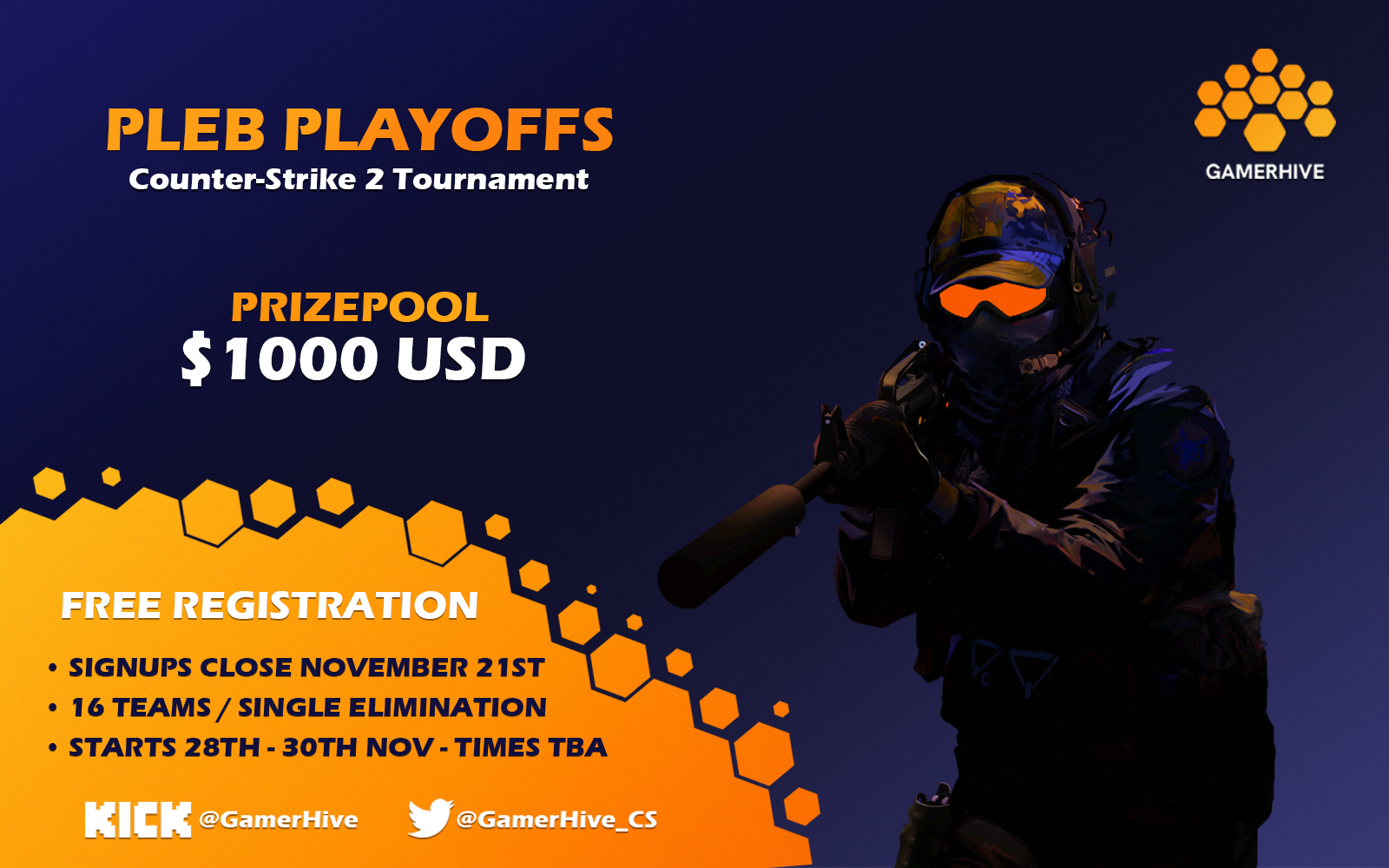 Signups Close: November 21st
16 Teams / Single Elimination
Event: 28th - 30th November 2023
Event Channel: https://kick.com/gamerhive
Prize Pool: $1,000
Join the 'Pleb Playoffs' with 4 members of your community and compete to win $1,000! (funded by Kick)  
Signups are open now so be sure to submit your team before they close on the 21st of November 2023
Rules
All participants to broadcast their POV on Kick.
All team members must have at least a month of activity in the Captain's channel - before signup.
Teams of all skill groups are allowed and will be fairly seeded.
While the tournament is North America based, international teams are allowed to sign up.
We're also looking for personalities to join our casters on the official broadcast, if you're interested please reach out to Pal on the GamerHive Discord.
▶ Sign up Form:  https://forms.gle/AVLLdMUAeRXzHFA69